QUALITY IS NOT JUST A WORD FOR US
It is our true identity.
About Lama Rice
The identity of original Indian traditional Basmati Rice was at stake in 2009. In the wake of this, Lama Rice Pvt. Ltd. (henceforth called Lama Rice) was started with a vision to promote Indian Basmati rice internationally with a sole goal of establishing the identity of Basmati rice through exceptional purity and in adherence to global standards. The intent is also to deliver authentic Indian basmati rice to diverse global population. The company constituted paragon of experts, techniques and latest machinery to meet the aforementioned demands.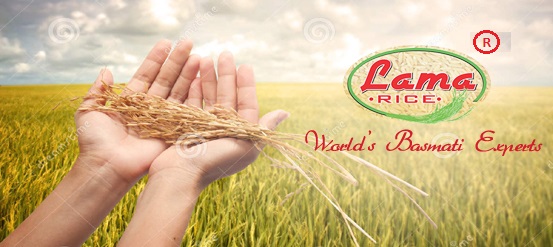 Lama Rice has grown from a small start-up to a 250 million dollar global entity for handling of Basmati rice. Currently, Lama Rice is a government recognized STAR trading house with an exceptional record of providing technical expertise to various leading exporters that export Indian traditional basmati and other varieties of Basmati rice to Abdul Aziz Babaker Sons Co. LAMA Rice is also recognized in the industry as the trendsetter for best practices for milling and trading of various varieties of Basmati rice across the globe. In 2014, Lama Rice Pvt. Ltd. handled and exported over 1 lac 75 thousand metric tonnes of Indian traditional Basmati rice. Additionally, the company is accredited with establishing brand recognition of Babaker Sons on international shelves. Worth 1500 Crore INR (USD 250 Million], Lama Rice brings only the best quality basmati rice to the global platter. The senior leadership team headed by Managing Director Mr. Ajay Sharma pays special attention to stringent quality control in order to maintain consistency across all global exports.
Delighting The World with distinctive taste and aroma of Traditional Indian Basmati Rice
From the paddy fields to automated processing plants, a standardized procedure is stringently followed to delight the consumers. The company has a state of the art processing plant with latest machines and technology to ensure uniformity of grains without destroying fragrance and aroma while reducing waste. Automated processing units have been sourced from the world's iconic companies like Buhler Group, Carter De, Satake and ]ohn Fowler. These world class machines ensure hygienic and moisture-proof food processing.
The company leverages its core expertise and in-depth knowledge of Basmati rice industry by facilitating acceptance of traditional Indian Basmati rice throughout the world. Lama Rice has a qualified and experienced team of professionals working across all major Indian Basmati producing states like Haryana, Punjab, Jammu and western Uttar Pradesh. Lama Rice Ltd has been recognized through 'Excellence Award' (India 2012), Gold Medal (London, UK 2013)., International Excellence Award (Thailand 2015) & Niryat Shiromani Puruskar (India 2015). Current trade memberships include Federation of Indian Export Organizations, Delhi Chamber of Commerce, All India Rice Exporters Association and Agriculture produce Export Development Authority, Govt, of India.